almost done! Stage one and two!
before!
hurry up and dry please!
large older weathered sewing machine cabinet!
here comes the wind!
first coat!
standard sewing machine cabinet
lovely mid century piece
Hi! Here are some pictures of my latest project!
It seems I never do only one thing at a time, who knew, so I have taken on three little pieces to up cycle and will be using in my home.
I said I would never paint in the heat again, but here I go again! Trying to get these pieces done before the heat arrives! Last week 100 degrees and it is only May!
The first is tall standard sewing machine table, the second is an end table and the third is the larger sewing cabinet.
The standard sewing machine table and the end table will be stacked, will take pics of that when in place. I have a third piece, already white, that will be the top of the two tables. They will fit in a small corner of my studio office. I can't wait to show you how this will fit!
The larger sewing cabinet will be for my new "where I create" area!
These pieces shown are the before and during. The final pics will be posted later today.
I paint with my own recipe of chalk paint, sand and seal with furniture or paste wax. Will link to the products as well.
I got so excited yesterday, the weather was nice, not too hot so I could get these done, I let them dry completely overnight and I'm getting ready to go out back and sand and wax.
......to be continued.....................................:)
Hi there! I finished, in the wind! Oh my allergies! but, I am so very happy with the outcome! Here are some final pictures and the paste wax and sander I utilized, I highly recommend them!
Minwax Paste Wax
And from
Lowes
,
Porter cable hand sander
!
join in the fun Monday!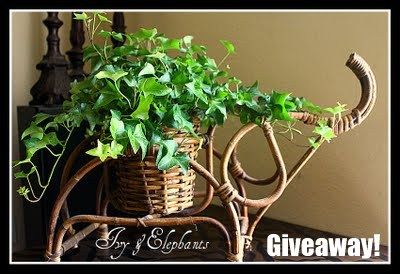 Party and a giveaway over at Ivy and Elephants! Have fun!
Thursday party,
Friday Party,