Good mornin Sunshines! Happy Friday! WOW the weeks just FLY BY! And so did everything else here in Boulder City! The WIND! Just wouldn't stop! WOW!
In between the kitchen re-do I had to get some AIR so I painted this little peacock chair out front! It went into my screened in porch and I just love it! If I can find where I put the BEFORE pic, it was an ugly brown, I will post it! :)
I finally found the BEFORE PICTURE! Wo HOO! :)
Hope you have a great weekend! It is Spring Jam here in BC, and I will be up there for a bit then back to the kitchen!
It is still a bit of a mess, but I am working on it, pictures as I go. Will post Part II soon! I'm just one woman! :) lol
hugs Kat =^.^=
Parties at: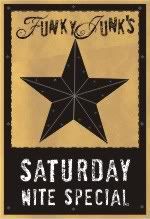 and
My Romantic Home
Show and Tell Friday