Good afternoon Sunshines! Well 6.5 hours later I have finally finished a couple of projects really bothering me!
My teal hutch in my dining room, was half painted and the wall behind it was GREEN! Not that I don't like GREEN BUT not on a wall that makes the house really really DARK! ME! I'm a light and Sunshine type gal that loves BRIGHT EVERYTHING! LOL AND I am a Shabby Chic paint everything as well!
Here are some of the pics of my finished products, you can visualize the wall because the rest of the room, well that will be tackled this evening after I shower all the PAINT off of myself!
I always thought I was a neat painter and apparently I AM when it comes to the walls and the floor but not on ME! LOL I have been Shabbytized! LOL Enjoy! Love Kat
Linking up to: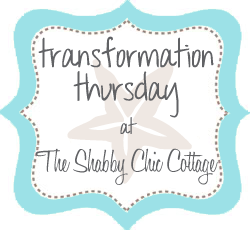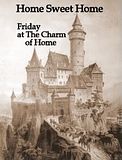 I

Believe it or not I used CRAFT PAINT from the craft store, the teal, and then watered down some very light pink regular paint (those samples happen to be on sale at ACE yeah!) to antique it, I decided to do a reverse instead of using the dark for the highlights!
I also used a watered down wheat color in the corners and in a few places so it looks a little weathered and it also adds a curious color I call it so people go over to it and see that there is a hint of something else there! SURPRISE!!!!!
I will now step away from the piece! and let it rest and then I will decide if it requires any more tweekin!
Hope you all have a great Wednesday!